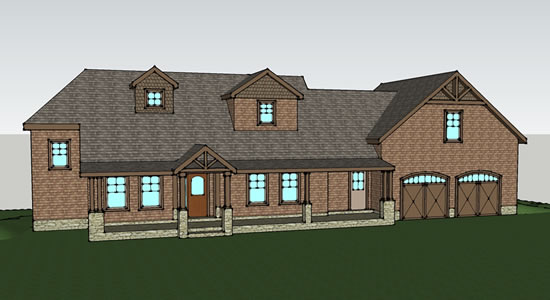 Many of our clients have told us that they have never worked with an architect before. If you are unsure if an architect is right for your building project, give us a call. We offer a free initial consultation to anyone who would like to talk with us about their building project, so there's no obligation to you.
Homeowners should call an architect if they would like to:
- build a new primary home or vacation home
- create more space in a current home for a new baby
- make a current home more energy efficient
- create an open concept Living Room and Kitchen in a current home
- add more light and views to a current home
- build a new garage or in-law apartment
Business owners should call an architect if they would like to:
- build a new space for their business
- expand a current building for a growing business
- make a current building more energy efficient
- re-purpose an older building for a new use
- make a current building handicapped accessible
- see 3-dimensional architectural design ideas to show a business partner or a banker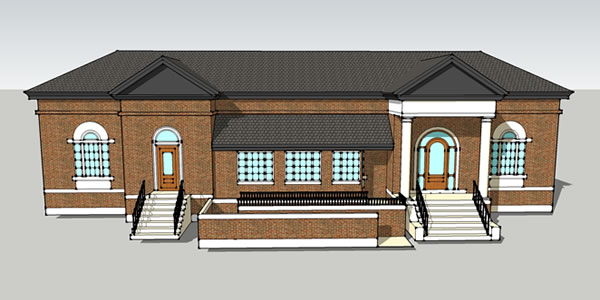 After our initial consultation, we will present the owner with a fee proposal based on the work required for the project. If the fee proposal is accepted, we begin the design phases described below.
Pre-Design: In this first design phase, the owner and architect establish the general program (wish list) of the project as well as a general project schedule and budget.
Schematic Design: The architect creates a building shape and floor plan based on the project program to present to the owner. The owner reviews the ideas and makes comments and suggestions to the architect, who then refines the drawings. This process is a collaboration between architect and owner and can take some time as the general project takes shape.
Design Development: The structural, mechanical, electrical and plumbing systems are selected for the project a this time. Doors, windows and interior materials are also selected.

Construction Documents: The final floor plans, building sections, building elevations, door and window schedules are developed at this time to help the owner obtain contractor bids and construction estimates. These same drawings are then used to construct the project. There are usually minimal design changes during this phase.
Bidding/Negotiation: The Construction Documents are sent out to multiple contractors to obtain an estimate, or cost of the project. After drawings are distributed, the architect answers questions about the drawings, the bids are collected and a contractor is selected.
Construction Administration: The architect assists the owner with the construction process. The architect will answer contractor questions, process paperwork submitted by the contractor and advise the owner on any design changes that may occur.